Just Mustard
The Sunflower Lounge
Review by SdM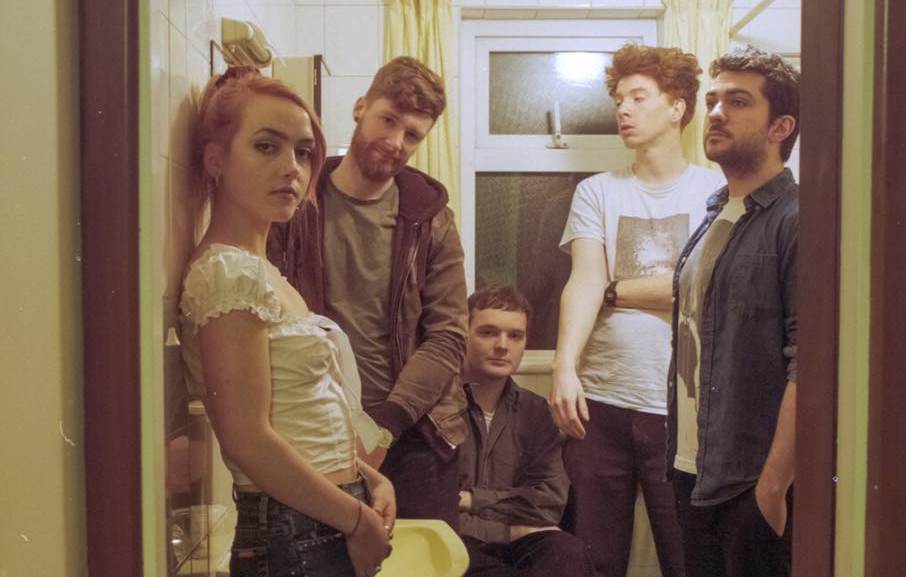 Genre twisting, genre defying, genre melding Just Mustard blew minds' and left an exuberant audience stunned in awe. Among the many happy faces post gig, voices could be heard: "wow", "that was amazing!" and, "what just happened?"
Just Mustard are a conundrum – on the one hand they have elements of post-punk, indie, industrial and shoe-gaze amongst their sonic palette (to say the least!). However, when they play it all comes together in the most fresh sounding and most astonishing way. Just Mustard are simply unlike anyone else you have ever heard.
The set-opener 'Tainted' lulls you in with gentle guitars and subdued pensive rhythm. Katie's vocal is soft almost to a whisper; it is only when the crashing cymbals and growl of guitar erupts does her vocal break free. Her cry of "tainted!", slightly and deliberately off key, is rapier sharp in cutting through the sheer noise. The musical crescendo is tense and unnerving.
A wail of guitar feedback heralds 'Curtains'. The driving drums give pace and momentum while the twin guitars to and fro with a siren like hypnosis and screeching fury. 'Seven' is spellbinding – a pulsating crunch of guitar pummels the ear as Katie sings with a sweet soothing tone untouched by the madness around her.
The disconcerting and intense 'Frank' twist and turns with a bellicose swagger. The guitars may threaten melody but the blasts of noise and off-kilter sounds throw jabs at the listener and break the reverie. The undulating bass and tight drumming creates the atmospheric and melancholic lilt.
The dystopian hinterland of 'Tennis' is a nightmarish landscape of wailing noise. The sawing guitars agitate while Katie's voice floats like a ghostly apparition. The dynamic 'Pigs' and 'Boo' continue the relentless assault on the senses while the hypnotic 'October' closes what must be one of the most compelling and sonically extraordinary bands you will ever hear.