Gazel
The Sunflower Lounge
Review by SdM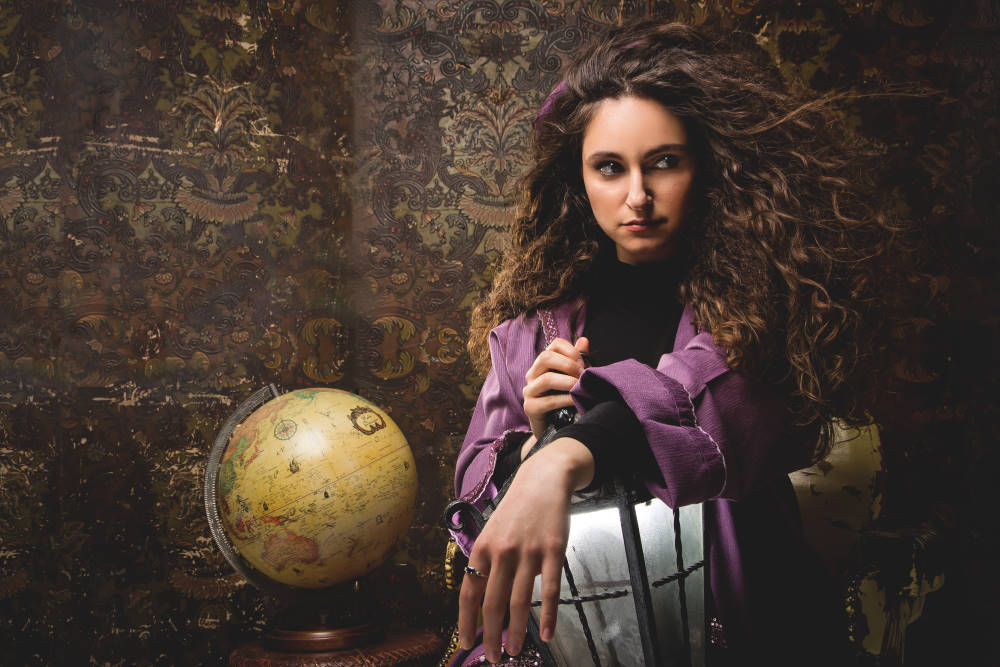 Indie Midlands showcased an eclectic array of music on a soggy Sunday – from Pop, to Blues, to Rock, and even the welcome return of the 'concept album'.
First on the bill were Manchester glitter-pop makers, The Navettes. Returning again to one of their favourite venues (they said so!) they kicked off with their impressive harmony vocals on the sparkly 'Aurora'. The band captured hearts and simultaneously broke them with this euphoric opening number. The (ahem!) 'fun' of the night before came back to haunt keyboardist and vocalist Tom on 'Gorgeous'. He fluffed the first few notes, drawing laughs from his bandmates but he was soon back on track. The dual vocals of Tom and Abbey combine into a sumptuous and captivating aural delight.
The jaunty 'Jealous' puts the zip and bounce back into your soul as Abbey's powerful lead vocal rang out through the venue in scintillating style. The beseeching passion in her voice simply stunned. New single '12 A.M' is a huge stirring tune that ached with pain and longing and summed up the bitter pangs of being all alone in the small hours. A blistering guitar solo from Olive captured the emotion and damn near put a tear in your eye.
'Last Summer' and 'Slow' put the style, class and enjoyment back into pop music. Set closer 'What About Paris?' burbled with aching melancholy and sizzled with feverish intensity building into a rousing finale.
Bristol based gurl impressed with stunning musicianship and range of styles. In a classic case of 'that voice does not fit that face' lead singer Joshua sang with a deep resonance that came up from his boots. 'Heavy Heart' has an old-time Blues chorus hewn from the wounds all to often found in human relationships.
'Over Me' continued the Deep-South Blues theme but added a Joe Bonamassa modern blues guitar melody and solo. 'Yumm' bopped along with a Prince like funk. The twitching angular drum rhythms played against the quick-fire bass and wah-wah guitar. Joshua beguiled once again with a stratospheric falsetto.
"You ready for some rock and roll?" Joshua asked with a smile and and exaggerated American accent. And rock they did, closing with 'Delores' their heaviest tune by far of the night. Adding in an alt-metal edge to their Blues-Rock underpinning and topped it off with a rock scream worthy of David Coverdale in his 80's heyday.
Singer, songwriter and multi-instrumentalist Gazel blends elements of traditional Turkish music to the all-encompassing and immersive – and often maligned – world of progressive rock. Multi-textured rhythms from the world of jazz, fusion and hip-hop are balanced against hints of tribal dance rhythms. It gels into a cohesive and intriguing sound and connects and reverberates on a deeper level – echoes of our ancestral past perhaps?
Modern electronica – drum pads, samples, syths – is seamlessly mixed with the very analog flute, marimba and violin (to name just a few). Vague comparisons can be made with earlier work of Bjork (minus the caterwauling vocals), Portishead, Lamb, Yes, Genesis and early Goldfrapp.
Gazel begins with 'Pointing At The Moon' beguiling instantly with the melding of traditional instruments against growling synths and feverish drums. 'Mina's Hymn' is dark and tempestuous, the aggressive strokes played by Gazel on the violin echoing menacingly around the venue. A spoken word introduction to the story behind her latest album is given before the title track from 'Book Of Souls'. The theme of the album is suitably expressed in the haunting vocal incantation of the verse and the slow hypnotic beat of drums.
The title track from first E.P 'Bone Key' electrifies with deep synth tones and blistering drumming from musical partner Roy. Gazel plays violin before swapping to percussion and traditional instrument samples on drum-pad. The heavy pulsating rave beat and mashed vocal samples of 'Come Alive', also from the same E.P., conjures up memories of 90's dance culture.
The spiritual and playful 'You're Not Funny' mystifies further with a fast spoken quasi-rap and tongue in cheek accusations. 'Rain Is Coming' precedes final song of the night, the calypso hued, 'Walk On Land' and brought Gazel's journey into her mystical story to an enigmatic and uplifting close.