Amy Louise Ellis
The Cuban Embassy
Review by Mark Wakeman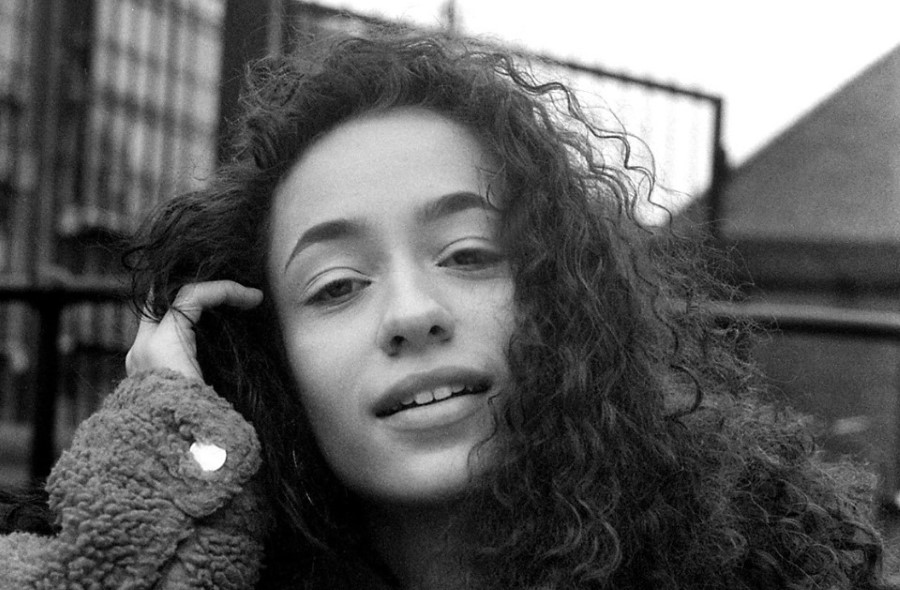 Having seen Amy Louise Ellis perform a number of times over the last few years, this was a gig that I was especially looking forward to as I was keen to see a couple of the support acts again too.
On another typically wet Birmingham night I arrived at The Cuban Embassy just as opening act Roseanne Hamilton from Leicester was starting her first song.
Roseanne is a singer that I hadn't seen play live before but accompanied by Ryan on guitar she soon proved that she had a good voice delivering a confident cover of Jessie J's 'Do It Like a Dude'. This was followed by her take on 'My Mind' by Yebba and 'Halo' by Beyonce.
The undoubted highlight of her set was her interpretation of Fleetwood Mac's 'Songbird' which was a cut above most versions you will ever hear of this classic.
Her set ended with a nice reworking of 'Redbone' by Childish Gambino. Okay she played all covers but Roseanne has some original material online I'd encourage you to check out.
The next act was the striking and willowy Isolabella Marson who introduced herself as Izzy Marson so I'll refer to her as Izzy in the rest of this review. Izzy is incredibly only 16 years old, not only looking much older but with a voice that established singers a decade older would be jealous of.
I saw her debut gig at The Sunflower Lounge in late August and this incredibly was only her second gig. Izzy is a student at BIMM and has honed her songwriting since her debut gig as she played more original material this time.
She opened with a nice take on 'July' by Noah Cyrus before playing a pair of excellent original songs in 'Mirror' and 'We're Never Going Home'.
Her Christmas song was a cover of 'This Is What Christmas Means to Me' which was written by a couple of relatives of legendary Motown founder Berry Gordy. It would have been easy to do a more well known Christmas song but Izzy chose a typically classy cover.
She ended her set with another superb original 'All This Mixed Up'. Izzy is certainly an artist to keep an eye on even if her set was somewhat spoiled by loud chatter and a young relative who lay on the side of the stage.
Next up was another BIMM student Emily Sambrook from Walsall who I also first saw on the same bill as Izzy. Last time she was accompanied by a guitarist but this time it was just her playing solo.
Her voice immediately sounded more husky than last time but we soon discovered it was down to her being unwell recently I think with laryngitis. Like last time she bought a large number of friends to see her play which helped fill out an already decent sized crowd.
She has clearly also been working on her songwriting as she launched into the self composed 'Just Fine' followed by the mournful 'Grandad Song' written from the point of view of her grandad talking to her grandmother.
Sadly she had a few technical issues with her guitar lead which meant that a song or two were cut from her set with the time taken up changing it over and getting the sound sorted.
Another original song 'The Dinner' was followed by a fun take on 'Last Christmas' which got everyone singing along. The undoubted pinnacle of her set was closing song 'Phoenix'another original which had all her friends singing along.
Last time I described Emily as a fun, sassy younger performer this time she showed that she is clearly maturing as both a singer and a songwriter as there was an impressive gravitas and power about her original material.
Again for someone only 16/17 years old she is a confident and impressive live talent.
Main support was Brandon Rivers from Southampton who played a set of R&B, Trap and Garage influenced originals. His set began very cliched in style and it didn't help when I realised it had been his friends who had been chatting loudly during Izzy's set.
Also for some reason his brother who was operating his backing track stood on stage behind Brandon filming his set, something that I've seen other artists of his genre have done.
But Brandon's set did improve as it went on and it was more that it wasn't quite the right fit for this type of gig rather than any lack of talent on his part. What would go down a storm in a more urban R&B influenced gig just didn't sit well here.
Brandon played a well received set of all original material including his upcoming single 'Delete My Number' and 'Girlplay' which has gained airplay on Radio 1.
His performance was fully committed and he is clearly an artist who will gain a lot of positive attention going forward.
Headliner Amy Louise Ellis took to the stage accompanied by the excellent Danielle Robinson on guitar. Amy was certainly in fine voice and playing a more stripped back set not only highlighted her amazing voice but also showcased Danielle's fine guitar work.
Amy opened with her first couple of singles 'How It Goes' and 'Good to Go' before playing 'Intentions' off her debut EP which received a shameless plug that her dad was selling it at the back of the room. It is a quality EP and well worth a purchase.
She then played her version of 'Champagne Supernova' which has been a longtime staple of her live set so was always going to be included.
'Comfort Food' also from her debut EP is a simply beautiful song and was followed up by a superb new song 'Black and Navy'.
These were followed by 'Hourglass' by Catfish and the Bottlemen which is a song Amy said she loved. Personally I'd much rather watch her perform than Van McCann as I think she is a better singer.
A quick cover of 'Higher' by Rihanna was dropped in before the gig concluded with 'Better Without You' and 'Of Two Minds' both again from her debut EP.
It is incredible to think that Amy had vocal issues in the last year or so as she has never sounded better than she did tonight.