Thursday March 26th – 7:30pm to 11pm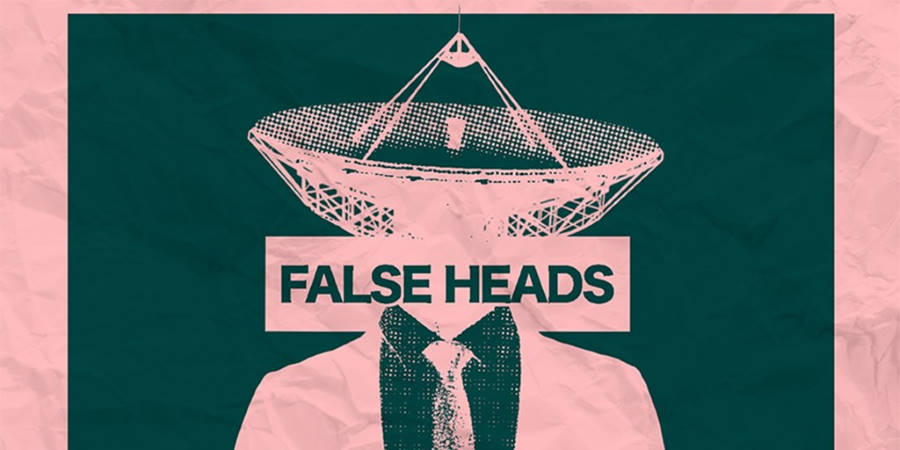 London's False Heads are about to release their debut album. 'It's All There But You're Dreaming' is a culmination of 4+ years of hard work from the post-punk trio, who have been going in at full pelt since 2015. The 12 tracks delve deep into the world of gnarly, outspoken real-talk, riff-heavy rock music delivered with maximum authenticity and passion, and they land on Friday 13th March 2020.
The closing track of the record 'Rabbit Hole' will join 2019's 'Fall Around' as the opening two singles of the album. Perfectly demonstrating the versatility in False Heads' sound, 'Rabbit Hole' holds no punches with its devastating guitar work, explosive drops and overall monstrous impact. 'Fall Around' is undeniably catchy, with delicate vocal harmonies and an addictive sing-along chorus that will be rattling around venues in no time. Previously released tracks 'Twenty Nothing,' 'Slew,' 'Help Yourself,' 'Wrap Up' and 'Slease' get a production overhaul, adding a whole new dimension to their original releases.
They will join new songs; 'Whatever You Please,' 'Ink,' 'Comfort Consumption,' 'Come At The King' and 'Steady On Your Knees' to complete the line-up – 5 tracks of brutal awareness, dark, grooving basslines, solid-as-a-rock drumming, snarling vocals and overflowing riffs from the get-go. Without a doubt one of the most followed up and coming UK bands from the last few years, False Heads have delivered a journey of social subject matters, cultural talking points, political opinions and everything in between. 'It's All There, But You're Dreaming' tackles topics that Luke Griffiths, Jake Elliott and Barney Nash have openly talked about in their lyrics since starting out, making this album their own musical timeline. Lead singer and guitarist Luke Griffiths added:
"It's All There, But You're Dreaming' is the culmination of the last four years of our lives together and the last ten of lives individually – since we all picked up instruments in our early teens. The world is bleak and social media makes it bleaker. We get our information from our own echo chamber and we are our own tabloids. The album is trying to find a way internally of processing the external and that has themes of depression, misery and addiction but also slight bursts of optimist and individual joy. We didn't consciously think too hard about what we wanted musically, as it's a perfect summation of the last four years of us being in a band together. There's songs that are old and songs that are new and they have different sounds and feelings to them. But we did want to create something that is interesting and versatile which we think we did. It's not the same song 12 times and even though it's aggressive it's also delicate which is exactly what we wanted."
Keen to showcase their album on the road, False Heads will be headlining a UK tour across March and April, whilst also making their US debut at SXSW with further dates to be announced. Festival slots and further tour dates will be added and announced over the next few months.