Wednesday May 26th – 7:30pm to 11pm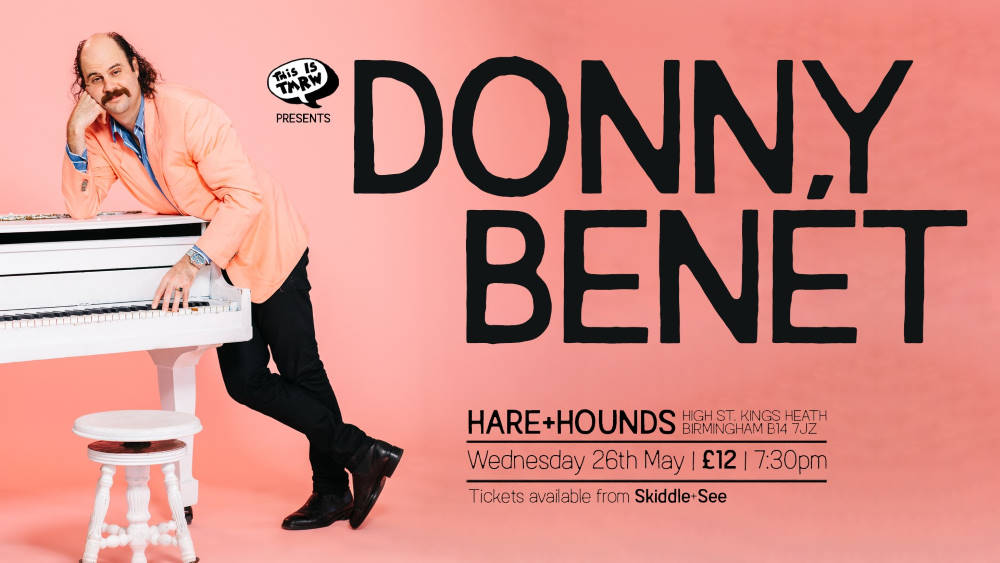 Konichiwa.
Santorini.
Working Out.

These songs represent just a small taste of the enigma that is Donny Benét.
Hailed and panned by critics as "Prince on a serious budget cut" Donny Benét is best described as the favourite nephew to Uncles Giorgio Moroder, Alan Vega and Michael McDonald.

Residing in Sydney, Australia, Benét writes, performs and records entirely by himself at the renowned Donnyland Studios. Vintage synthesisers and drum machines are used exclusively to present Benét's views on life, love and relationships through the power of
song.

Don is joined by his band of professionals, The Donny Benét Show band when performing live.

"Jeffrey Lebowski, it is "The Dude", Donny Benét, it is "The Don".

Quite simply.