Saturday February 29th – 7:30pm to 11pm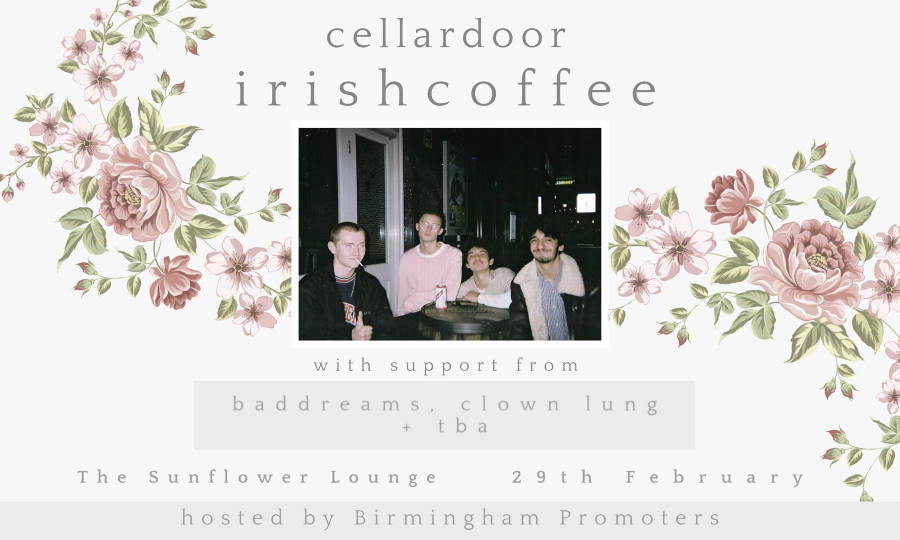 Having come to life in Digbeth, the creative epicentre of Birmingham, Cellar Door are at the forefront of an indie-inspired emo revival. Introspective, anthemic and pure, this Second City four-piece are for fans of Boston Manor, Basement and Biffy Clyro.
Since their formation in early 2019, Cellar Door have released their debut single 'Just Like The Rest', as well as supporting the likes of Shaded, Hey Charlie and Sick Joy. On top of this, they have headlined one of Birmingham's most acclaimed venues, Muthers Studios.
With big plans for 2020, Cellar Door are set on an upwards trajectory, promising innovation, energy and vibrance.
Support provided by Baddreams + Clown Lung.