Saturday November 13th – 7:30pm to 11pm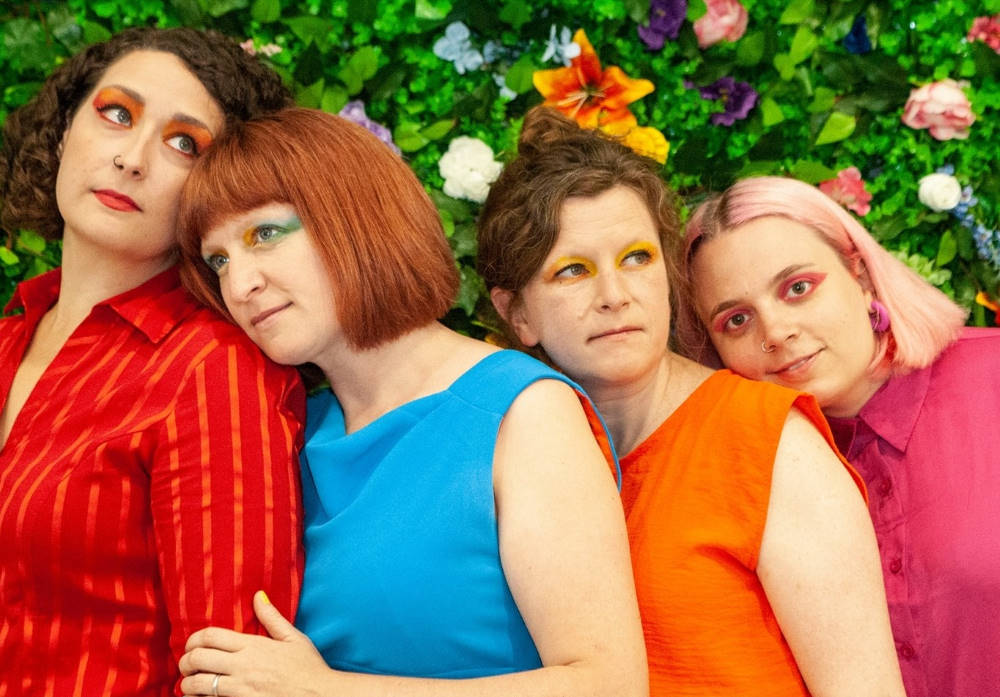 Indie Midlands Presents Bugeye + Guests
Bugeye
Re-imaged in 2018 with dirty guitars, disco beats, sizzling synths and exploding bass riffs that accelerate into the catchiest hooks south of the river, be prepared to hit the dancefloor and join the revolution. With lyrics touching on subjects from the mundanity of modern city life, to global issues such as racism and climate change, tunes come wrapped in a riotous optimism that demands you to dance. While Bugeye have one foot in pop's past – think 70s dance floor meets post-punk meets noughties optimism – they certainly look towards a future, one that is theirs for the taking.
With live shows that embrace both music and the art of performance, Bugeye are embarking on a new world – one where the arts collide. Building on a string of DIY releases, Bugeye signed to Reckless Yes to release their debut album Ready Steady Bang in 2020.
Favourites on BBC Introducing, John Kennedy Radio X, Amy Lame 6 Music. Winners of the people's vote on Amazing Radio. 'Ready Steady Bang' included on Louder Than War Top 50 Albums of 2020, Loud Women Top Albums of 2020, and features in a long list of indie publications with rave reviews. 'Rock Pop Rambles' podcast featured in Clash Music's Five Must-Listen Music Podcasts selected by John Kennedy.
"'ridiculously infectious" – John Kennedy, Radio X
Exhaler
A three-headed apeoid gestating in the cosmic womb; an art-rock experiment from the Midlands of nowhere; a spangled conglomerate of puss and goo dancing through the void. It exudes glistening melodies, lurching riffs and laments to being lost in space.
Shangai Hostage
Shanghai Hostage are a multi-genre band with their original material ranging from funk to folk, rock to jazz and disco to pop.