Sunday March 6th – 3pm to 10pm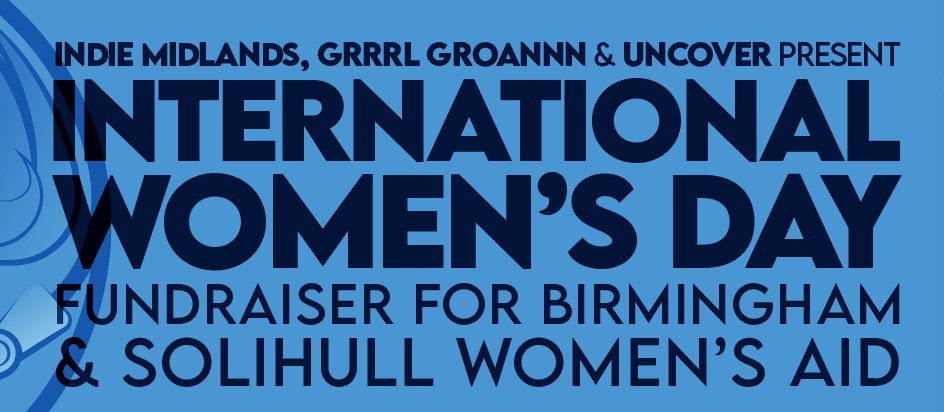 After Covid forced us to do 2021's International Women's Day fundraiser for Birmingham & Solihull Women's Aid online Indie Midlands are delighted to be returning to the live setting of The Castle & Falcon for our 2022 fundraiser on Sunday March 6th. And it's set to be our biggest and best one yet as we are teaming up with our friends Uncover & Grrrl Groannn to bring you a day of live music from some of the best talent in the West Midlands.
We also have some exciting ideas up our sleeves to help raise funds, so stay tuned for news on those over the upcoming weeks. For now to help support a great cause you can purchase a ticket for the event at the bottom of the page or make a donation here.
Artists performing live (alphabetical order)
Ace Ambrose
Bryony Williams
Chevy Chase Stole My Wife
Comic Sans
Genevieve Miles
Graywave
Point A
The Sunset Beach Hut
YNES