Sunday June 13th – 6pm to 10pm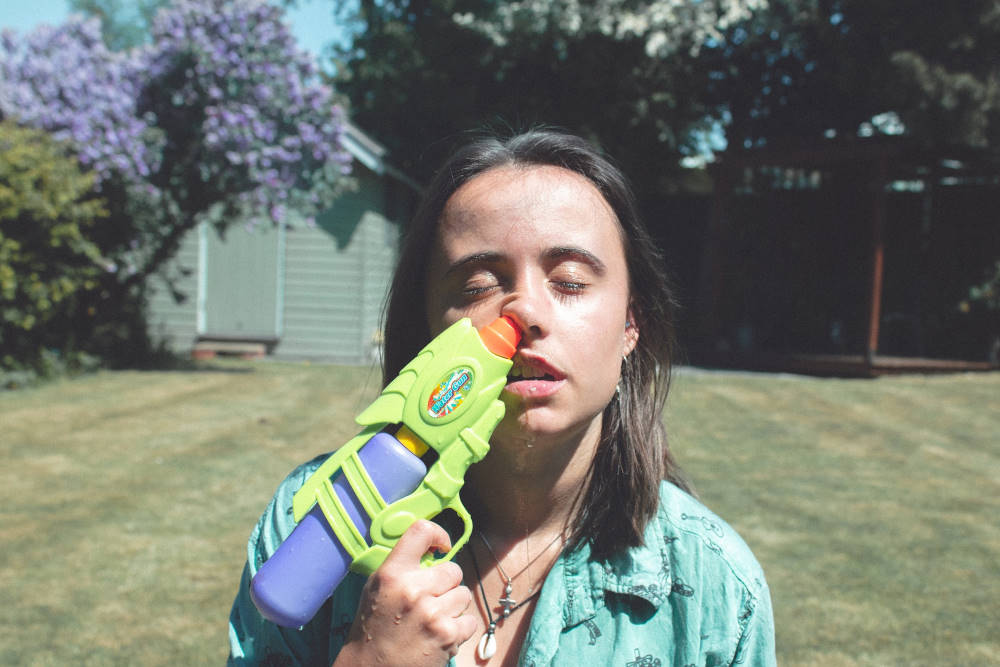 Please note due to the ongoing situation with Covid-19 this show has been moved back to April 25th. Full refunds are available should you no longer be able to make the date.
Indie Midlands Present Bryony Williams + Guests

This event is seated only. Due to corona restrictions, tables will need to be purchased as a whole so the price you pay is for the table. No refunds are given for any tables that are incomplete.

In total, we have just 14 tables available.

5x tables of 6persons max
6x tables of 4persons max
3x tables of 2persons max

Please be aware that out of respect to all artists and for the safety of all we ask that all customers arrive no later than 30mins after doors are scheduled for and stay for the entirety of the show so to not leave empty the few tables we have which will be a bit demoralising for artists.

You will be asked to provide full names and contact details for every person on your table 48hrs before show date so please prepare for that.

Bryony Williams

After self-releasing two EP's in her musical career so far, Bryony weaves in and out of the indie pop/rock realm and creates her own signifying sound. In recent years Bryony has been championed by BBC Introducing, with making her 2019 single, Little Tree, BBC West Midlands' Track of the Month, along with support from Tom Robinson on Radio 6, and her latest single, I Can Be, gaining support from Spotify Editorial and received strong press coverage.

Discussing the upcoming single and opening track the EP, Bryony states: "Knockin' encapsulates my take on depression and how intrusive it is. It's an outcry of ownership mixed with a whole lot of anger because it can hit at any moment and goes on the invisible attack. Which is why so much of the instrumentation is a new level of aggression for me, like distorting the hell out of the floor tom and using it as the introductory monotonous beat. It's a reflection of what it's like to be stuck in your own little head."

She goes on to further say: "The line 'blinded by lights and misery' signifies our attachment to social media and how we compare ourselves everyday to meaningless standards which ultimately fuels our low self-esteem and makes us buy the next self-help book and the stupid cycle repeats itself. Clearly, I've had enough and I'm done with depression getting a hold of me and damaging my confidence and ability to trust. Though that's easier sang than done."
Quentin Francis
Quentin Francis are a midlands-based supergroup spearheaded by Matty George of The Sunset Beach Hut, with Luke McCrohon (TSBH) on bass, Ross Carley of Echo Beach! on lead guitar and James Morris of La Dharma on drums.
Graywave
Graywave is the solo musical venture of multi-disciplined artist Jess Webberley. The first single of the project, 'Afternoon Escapism' was released April 2019 and has since then achieved over 2000 streams on Spotify.
Taking influence from the likes of Men I Trust, Slowdive, Crumb, and Widowspeak, Graywave aims to create music to make you feel as though you are elsewhere. The combination of dreamy chords, shoegaze inspired guitar leads and powerful vocals creates a distinctive, recognisable sound.
Just a couple of years in and Graywave has played a number of shows in the West Midlands alongside the likes of Slow Crush, Petal and VENUS, as well as making it down to Bristol. The addition of a full band for live performances really helps convey the impactful sound that can be heard on record. The first release of 2020 [June] 'With Me' has had a wealth of radio play, including making it onto the Brum Radio A List and being played twice on Coventry & Warwickshire BBC Introducing. The track has also been subject to some great reviews from publications all over the globe.
The most recent release 'Like Heaven [December 2020] has already had radio play, some fantastic reviews and has been added to a number of playlists. The most notable recent achievement for Graywave has been a nomination for Best Solo Female Artist of the Year by Brum Radio.
Next for Graywave is the release of a music video for Like Heaven [1st January 2021] and the release of second single off of her debut EP. All of this is a lead up to the release of 5 track EP 'Planetary Shift'. 2021 looks to be a huge year for Graywave with the release of 'Before' being the catalyst to even more success.