Tuesday December 1st – 7:30pm to 11pm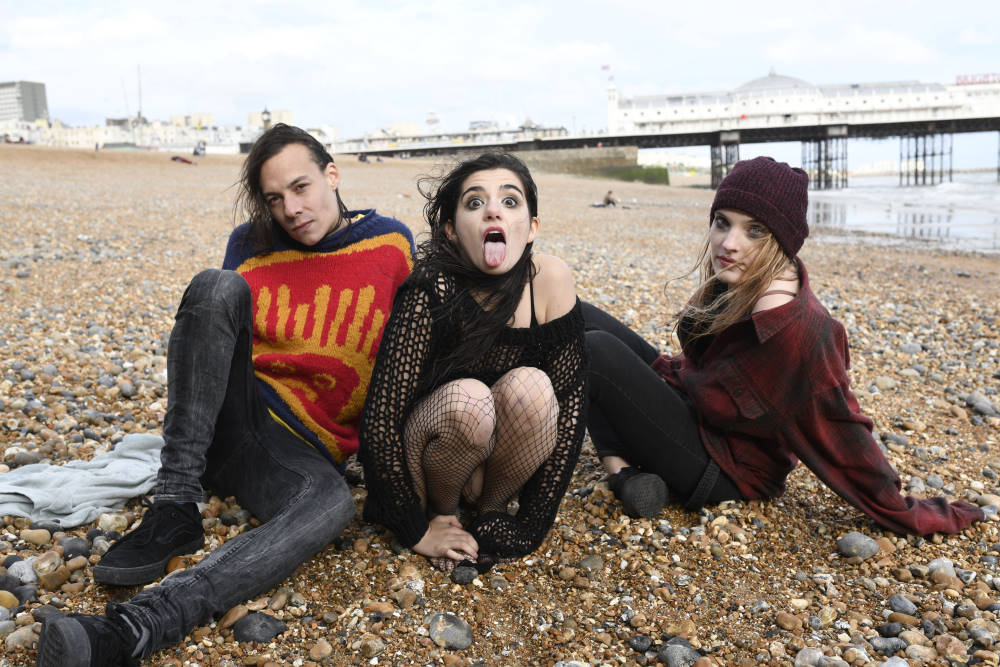 Please not this date has been rescheduled from May 4th and again from August 13th due to Covid-19. All tickets remain valid. Refunds are available from your point of purchase should you not be able to attend the new date.
Indie Midlands presents A VOID + special guests
A VOID
A chaotic, beautiful take on post-punk…
"Hailing from both Paris and London, A VOID are responsible for buzz-saw grunge pop that combines bitter grit and a self-effacing lyrical charm which results in some of the best alt. rock that you're likely to hear. Vocalist Camille Alexander possesses riot grrrl charisma that frankly surpasses any kind of categorisation when taken in tandem with her nakedly personal lyrics, giving their ever-accessible songs a perennially dark heart. Their recently self-released debut album, 'Awkward and Devastated', is a vital listen and is available from their website, via Bandcamp, and the usual digital platforms."
Highly recommended for fans of Sonic Youth, Reuben, Hole, Deftones, biffy clyro, Babes In Toyland, Nymphs, L7, Hawthorne Heights, Jean-Louis Murat, Tomme de Savoie, etc
Blick Black and the Chilliholers
Blick Black and the Chilliholers are three topless guys from Wolverhampton playing loud, fast and frankly ridiculous punk rock. They're going to scream at you whether you like it or not!
SPIT
Brand new four-piece band hailing from Stourbridge and taking influences from bands such as Sonic Youth and Movements.
Spit have already created a buzz locally through their live shows but expect a release soon!
Five O Fives
The Five O Fives are a Midlands based Indie Rock band who formed in 2019, who have previously played at the Actress and Bishop in Birmingham and a sold out show at The Tin in Coventry. They're hoping to release original music very soon!