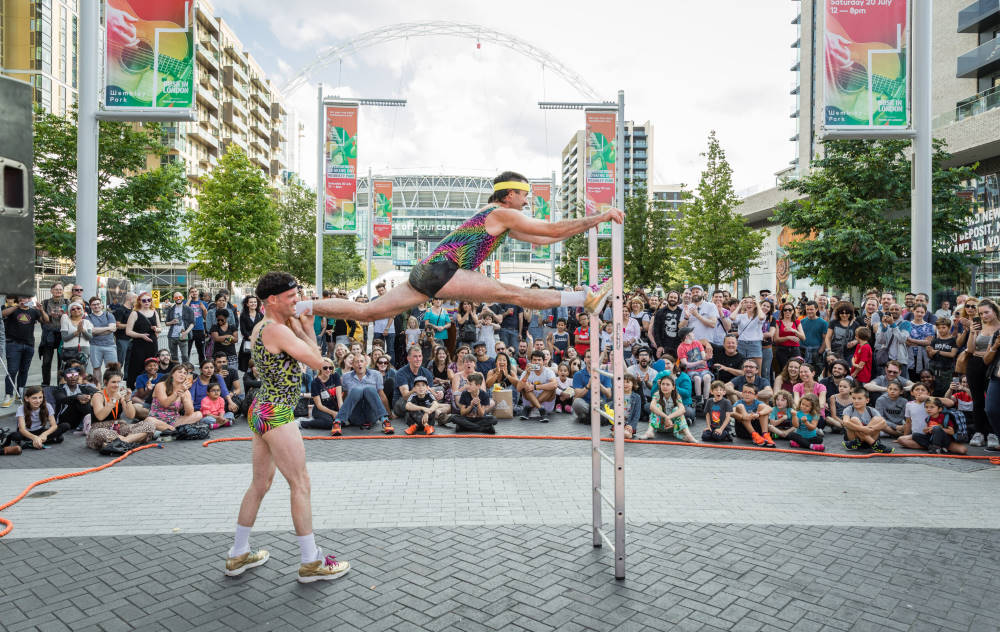 Wembley Park is London's most exciting new neighbourhood and aims to represent all artists, whether they're at the start of their career and just starting out, or if they're a well-established artist at the peak of their career. In 2022, Wembley Park is continuing to champion local and grassroots musicians and help them get going with their career with the Wembley Park Live Academy, and all the members of this academy will be performing at International Busking Day 2022.
This will be the 7th International Busking Day, and it's poised to be a great year, off the back of winning an award at the fantastic Music Cities Awards last year. We'll see a whole host of local artists as well as some great international performers, including Malawian busker Gasper Nali.
Get this great event marked in your calendar; International Busking Day on Saturday 16th July 2022 at Wembley Park. 10 stages. Over 120 performers from musicians to circus acts, and from dance troupes to graffiti artists. Did we mention it's FREE? You might just find your new favourite artist.
For more info, head here: https://wembleypark.com/international-busking-day-wembley-park/
Follow Wembley Park on Instagram: https://www.instagram.com/wembleyparkldn