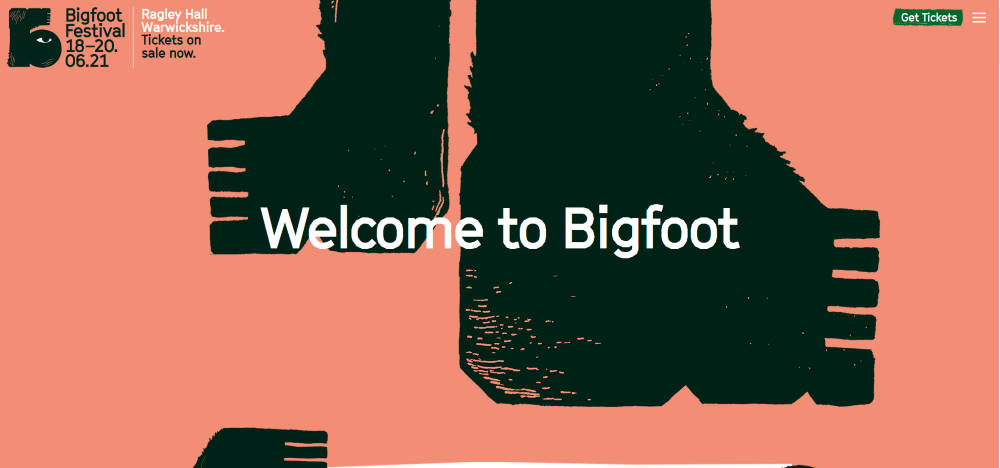 Bigfoot Festival: Live & Local – The search is on for Midlands based bands and solo artists!
Bigfoot Festival, taking place at Ragley Hall, just outside Statford Upon Avon, this June 18 / 19 / 20, are looking for the best emerging talent the Midlands has to offer! Is it you?
Live & Local will give 2 artists the chance to play on the main stage, alongside the likes of Primal Scream, Fat White Family, Hot Chip, Baxter Dury, Maribou State and many more.
Bigfoot are all about discovering new, great things, and new talent is no exception.
How to enter:
If you're an artist who wants to play the main stage, send an email to info@bigfootfestival.co.uk with the following:
Subject of Email: Live & Local Comp
A link to an original video of a live performance (even in your bedroom)
A Soundcloud / Spotify / Bandcamp / Youtube link to an original song
Tell us your story (Bio)
Provide your home town postcode and where your band is based – must be from within a 30 mile radius of the festival site
Why you deserve to play
Include contact details – email and phone number
A judging panel made up of leading industry experts, including artist management, bookers, promoters and members of the music press, will whittle down applicants to a ​Top 10 shortlist which will be announced on ​Monday 5th April across Bigfoot social channels.
Winning bands will be announced on w/c Monday 19th April.
Go ahead and TAG your mates in the comments who'd rock the main stage at Bigfoot!
T&Cs:
*To enter all band members must be 18 years of age and above on 18 June 2021
*Majority of band must reside within a 30 mile radius of festival site